You may have noticed that I haven't blogged much the past couple of months. I've put a lot of things on hold to chase a dream I've had for twenty years. Only now I'm done chasing it—it's on the brink of coming true!
On October 7th, I will publish my first fiction novel. I've been working on this book since 2006 and even produced a few piddling manuscripts around 2012. But when my blog went viral in 2013, I turned all of my attention to non-fiction. In the time since then, I've been fortunate enough to publish three non-fiction books: Marriage Isn't For You, Your Life Isn't For You, and You, Unstuck.
But despite the success I've had with non-fiction, I've felt an undeniable, inescapable urge to write and publish fiction. In fact, the impression to write fiction has been so overwhelming that I've hardly been able to concentrate on anything else. I need to write and publish my novels, particularly this novel…
And so, for the past six months, that's what I've been working on. At first, progress was quite slow; I struggled with the story and wrote several versions of the book, only to throw them away and start over. (Do you realize how maddening it is to write over 40,000 words of a draft, only to throw it away and then start over?!)
But then—after a number of revelatory experiences—several plot pieces came together and the story practically wrote itself. So much so that I'm actually awestruck by what the book has taught me. It's strange, but I used to think that I was the one writing the book, and now I feel like the book, in a way, has written me. I suppose that's the true measure of any creative endeavor: in creating art, you shape the work, but the work should also shape you.
So what can I tell you about the book? At this stage, not a whole lot…but I can tell you that my primary sources of inspiration are Nathaniel Hawthorne, C. S. Lewis, Washington Irving, Benjamin Franklin, Lloyd Alexander, J. K. Rowling, and Charles Dickens.
Oh, and one other thing: a few weeks ago, I met with my friend Howard Lyon—an exceptionally talented artist who graciously agreed to do the cover art for my book. In his studio, we talked about the book and its release. He then gave me a gift: the first canvas print of the cover of my book. Below is a picture of me holding the painting. Over the course of the next two months, I will release portions of my book alongside snippets of the cover.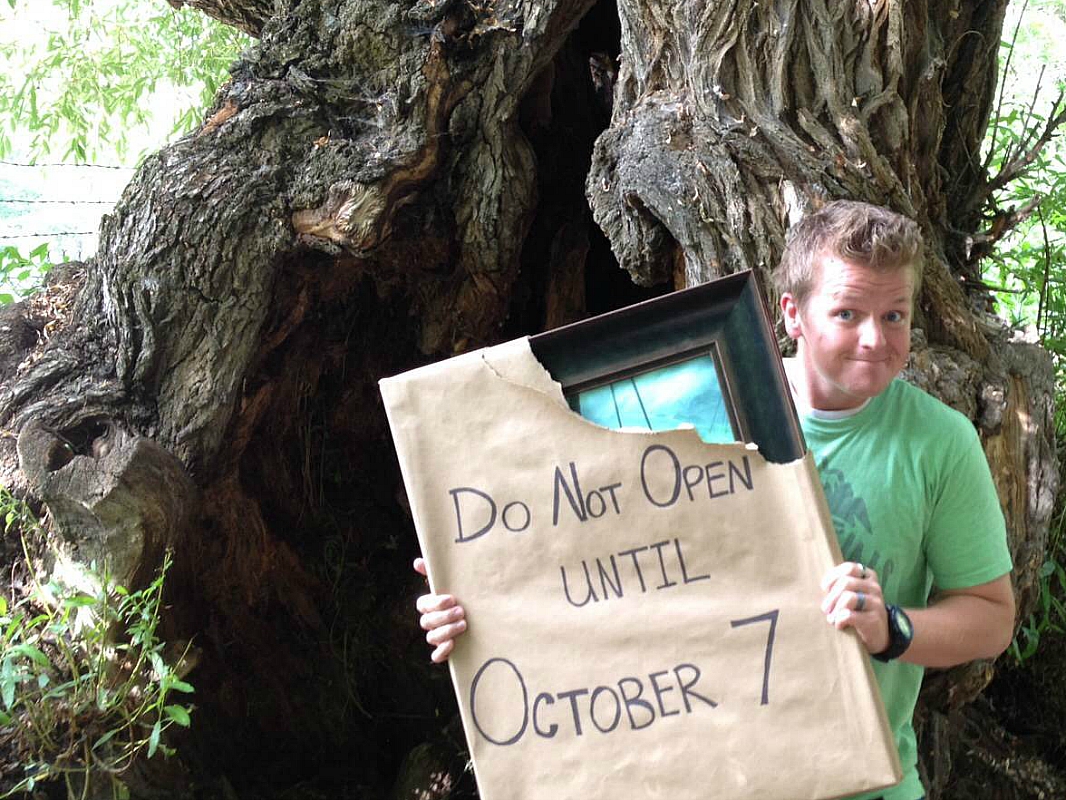 If you liked this article, please sign up for my FREE bi-weekly newsletter. And click here to read my novel Rip Van Winkle and the Pumpkin Lantern—a swash-buckling adventure book filled with symbolism comparable to C.S. Lewis' The Lion, The Witch, and The Wardrobe.
Comments
comments