J.K. Rowling, author of the phenomenal Harry Potter series, may have just prevented a suicide. Remarkably, she didn't do it through the use of magic, but through the use of words. This shouldn't surprise us because words are, as Dumbledore stated, "our most inexhaustible source of magic. Capable of both inflicting injury, and remedying it."
In May of 2015, a fan by the name of @BrocaesarTV sent J.K. Rowling the following Tweet:

Then J.K. Rowling gave FOUR epic replies: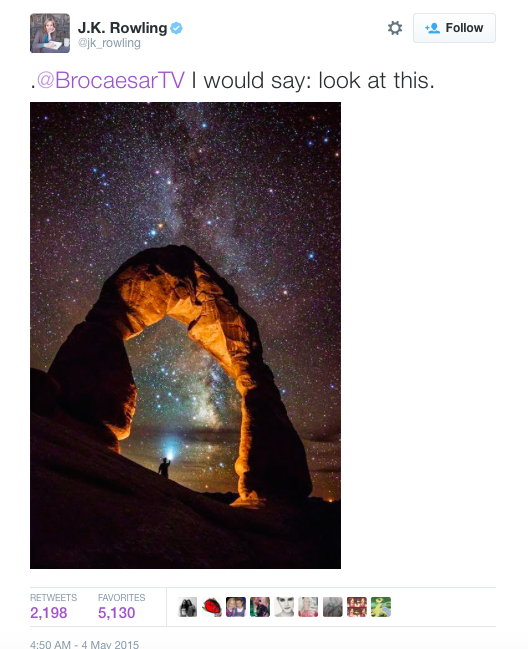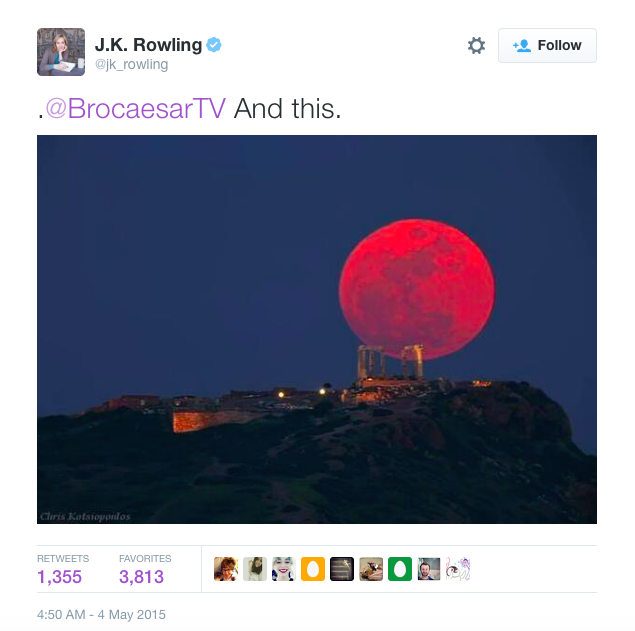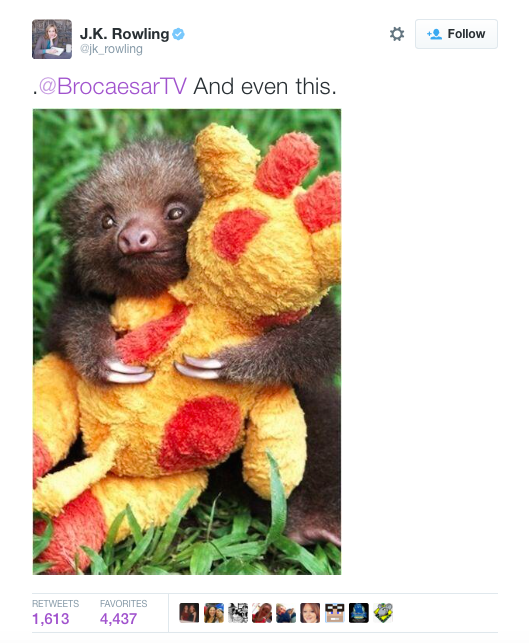 Finally, she added this beautiful piece of advice: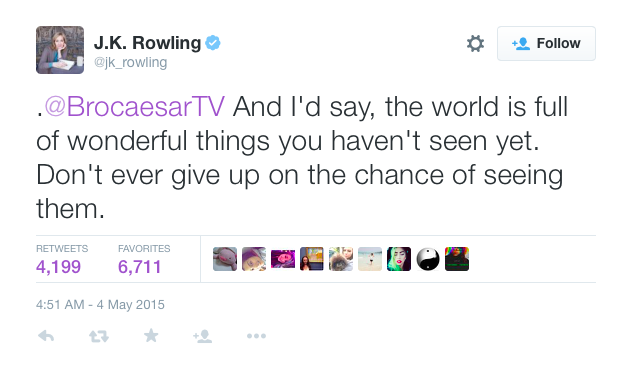 It's interesting to note that J.K. Rowling—before she published Harry Potter—struggled with depression and thoughts of suicide. But she kept moving forward. And because she moved forward, she's illuminated the world with her light and magic.
If you (or someone you know) is struggling with suicidal thoughts or feelings, please don't give up! As J.K. Rowling wrote, "the world is full of wonderful things you haven't seen yet. Don't ever give up on the chance of seeing them." Her story can be your story. You are one of the wonderful things she's talking about. Although you might not be able to see it yet, your life will bring light and magic to this world.
If you liked this article, please sign up for my FREE bi-weekly newsletter. And click here to read my novel Rip Van Winkle and the Pumpkin Lantern—a swash-buckling adventure book filled with symbolism comparable to C.S. Lewis' The Lion, The Witch, and The Wardrobe.
Comments
comments