Suicide is everyone's business and we all need to care. In this video, Lacey McFarland, a suicide prevention coordinator with the Weber-Morgan County Health Department in Utah, shares some of the warning signs of suicide and offers thoughts on how we can help those who are struggling.
Find more resources at the American Foundation for Suicide Prevention by clicking HERE.
Transcript of Suicide Is Everyone's Business:
So, there are over 200 warning signs and risk factors for suicide. Mostly, what you want to look for is a major change of behavior.
So, maybe they're sleeping all the time. Maybe they're not getting any sleep. Maybe they're overeating. Maybe they're not eating. Maybe they used to really care about getting to work on time and getting the job done and now they're being a little more sloppy—or maybe vice versa.
Basically, what we're looking for is a major change of behavior.
How to Help
I really like to think about it as being more human. We just need to be willing to watch out for those around us. So, I like to share a story of—a few months ago, I was in my office and one of my co-workers walked past my door. Took her about one second, maybe, to walk past my door. And in that one second, I realized that something wasn't right. That she wasn't her normal self.
And so, I took the time to go talk to her and ask her how she was doing. She wasn't having thoughts of suicide or anything like that, but she was having a bad day and she had some things going on at home and she was able to talk to me about that.
And so, really, I think it is about being more human and making that connection with people and really caring. Because, we have that inside of us, we—we know when something isn't right and sometimes we feel like: "Oh, I don't want to be nosy." Or "I don't want to get into people's business." But suicide is everyone's business and we need to care.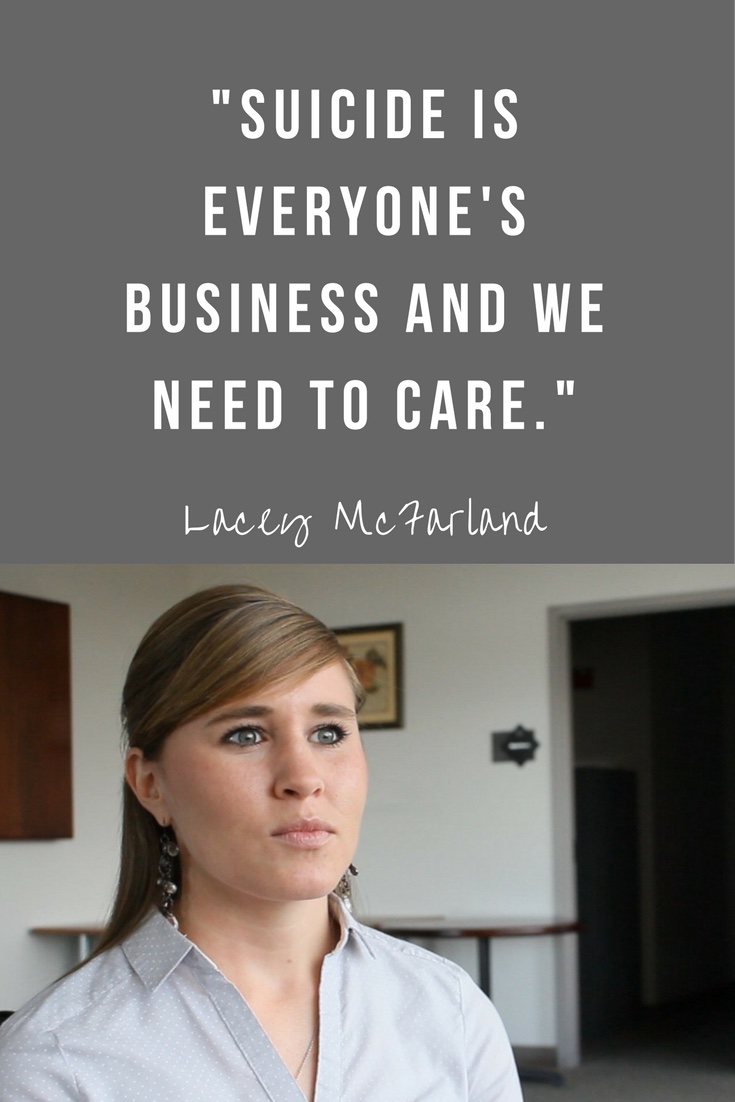 Comments
comments